About Us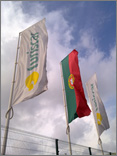 Turiscar is a 100% Portuguese company that operates in the domestic market for over 29 years.
Result of the initiative and perseverance of its founder, Turiscar grew, expanded and today has 23 stations in the country, becoming one of the major Portuguese companies in the sector.
It started with just 100 cars on a small branch in the center of Lisbon and now has a fleet of over 2,000 vehicles in different segments.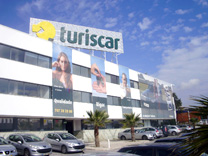 Mission
Provide Rent-a-Car Services in Portugal, oriented to customers satisfaction and to respond quickly and effectively to their needs and expectations.

Values
It is our goal to adopt strategies of growth and consolidation of our business principles: customers proximity, quality service and rigor.
Quality Policy
Turiscar reached in 2011 the Certification of Quality Management System (NP EN ISO 9001 - Quality Management: 2008), by APCER.
The Quality Policy is assumed to be the main driver of customers satisfaction and loyalty. It is the key element of the process of continuous improvement, core business, organizational and economic enterprise performance.
Therefore, our actions are directed to:
- Total Customer Satisfaction
- Profitability of business
- Value Creation
- Good relationships with suppliers and partners
- Continuous improvement of the effectiveness of the management system
- Motivation and employee satisfaction
- Compliance with requirements
With this certification Turiscar strengthened its competence and rigor in services, engaging with the compliments of high standards of rigor and requirements.