About Us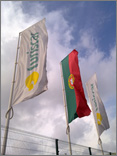 Turiscar is a leading Portuguese car rental brand which has operated in the national market for 30 years. Founded by Abílio Lobato dos Santos, it is known as a family business that operates mainly in the business market segment of insurance companies, fleet managers and road assistance, including passenger cars and commercial vehicles.
Today, Turiscar has 24 stations in Portugal mainland, and is a leading car rental brand in the sector. It started operating with about 100 vehicles with one counter in Lisbon; today it has a fleet of around 3,000 vehicles from different segments, integrating more than 100 specialized employees.
Turiscar was integrated into the Avis Budget Group in 2018, and maintains its identity and values that are in its genesis. The company is recognized in the market by the service of excellence that it offers, being an example of a familiar company that operates in close relation with the clients.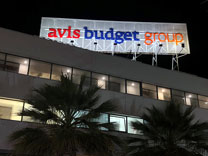 Mission
Provide Rent-a-Car Services in Portugal, oriented to customers satisfaction and to respond quickly and effectively to their needs and expectations.

Values
It is our goal to adopt strategies of growth and consolidation of our business principles: customers proximity, quality service and rigor.
Quality Policy
Turiscar reached in 2011 the Certification of Quality Management System (NP EN ISO 9001 - Quality Management: 2008), by APCER.
The Quality Policy is assumed to be the main driver of customers satisfaction and loyalty. It is the key element of the process of continuous improvement, core business, organizational and economic enterprise performance.
Therefore, our actions are directed to:
- Total Customer Satisfaction
- Profitability of business
- Value Creation
- Good relationships with suppliers and partners
- Continuous improvement of the effectiveness of the management system
- Motivation and employee satisfaction
- Compliance with requirements
With this certification Turiscar strengthened its competence and rigor in services, engaging with the compliments of high standards of rigor and requirements.